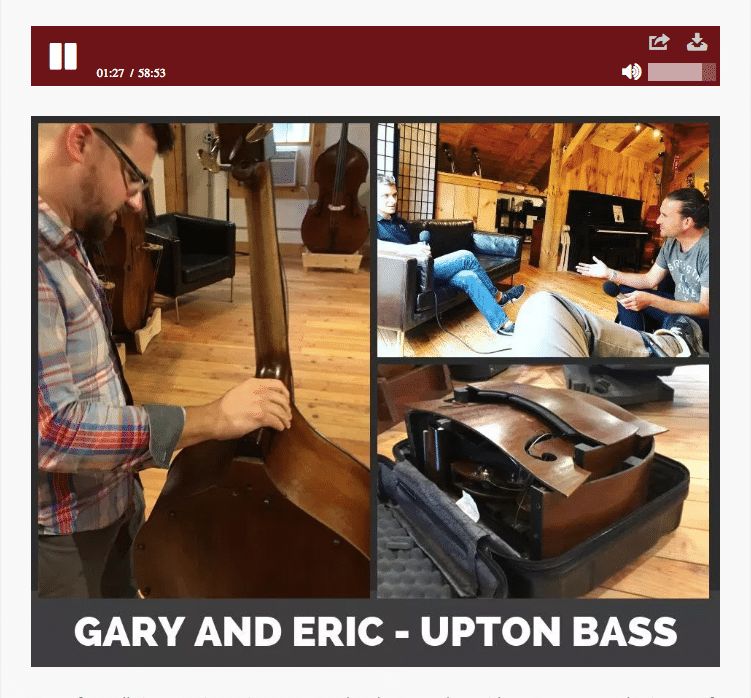 Contrabass Conversations features interviews and performances from top leaders in the world of the double bass. Podcast host Jason Heath dives deep into what makes these world-class artists tick. With 2 million downloads and counting, Contrabass Conversations is the most popular podcast for double bassists.
One of my all-time top interview requests has been to chat with Gary Upton and Eric Roy of Upton Bass. As I was booking my trip to New York City, I knew that spending a day at the Upton barn in Mystic, Connecticut was a must-do.
Eric, Gary, and I had a great conversation about all kinds of things, like the unconventional way in which they established Upton Bass, how the company grew from selling bass accessories to building over 120 basses a year, staying ahead of various online trends in the bass world, the story behind designing a bass for Gary Karr, the evolution of other Upton Bass models, the commissioning process, and much more.
This was a great conversation with two innovators who have built a unique company in an interesting way.  Lots of great takeaways from this one!
Click to Listen!