From Gary Karr's French bass to the stately JTLs, here are a few of the stars everybody gravitates to here in the Upton Bass loft!
Our big Martin 4/4 seeks a good home and is on deep sale – it spent it's formative years pushing the Frank Sinatra Jr. big band. The French Mentec was broken in from new by Gary Karr himself and has graced recital halls with some of his finest students. And every visitor has to pluck a few notes from our Betelgeuse-red JTL, or bow it down to the open C to shake the floor beams!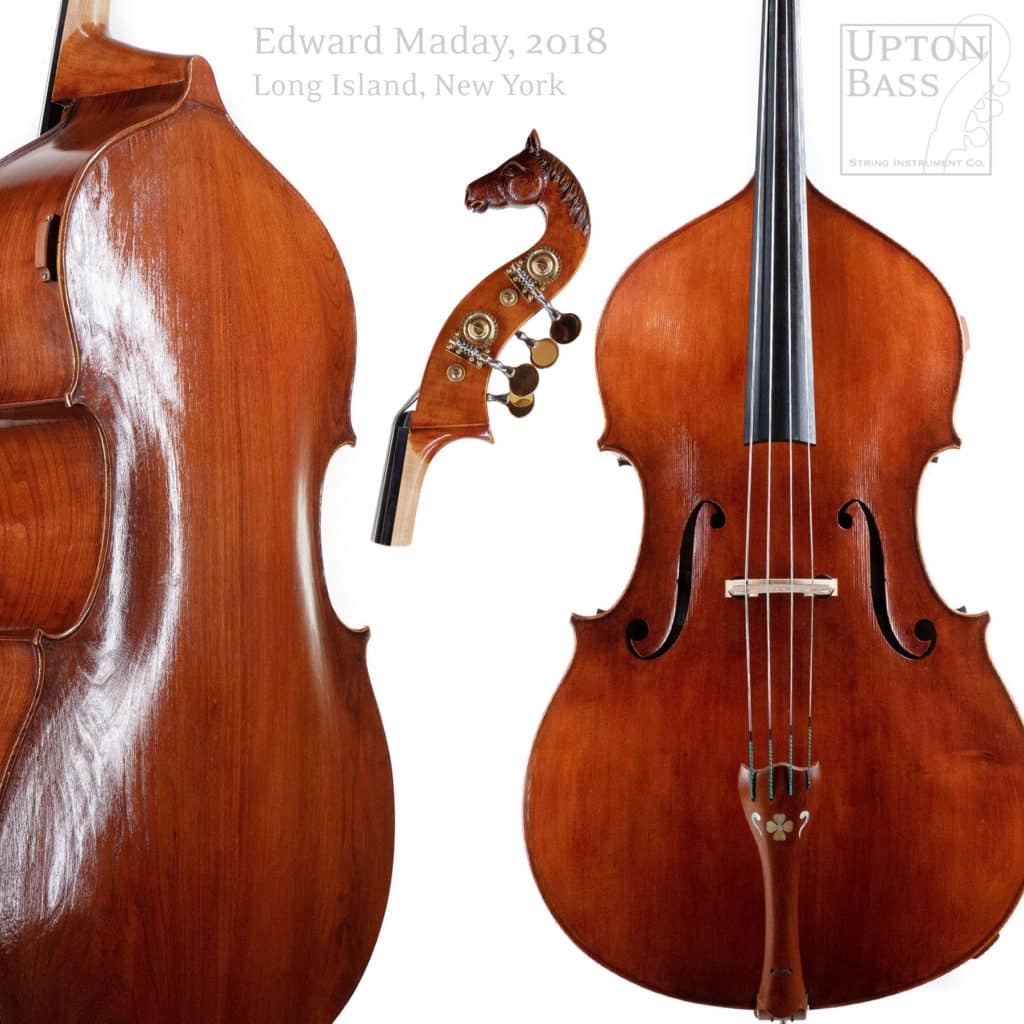 Other popular stops in our showroom stroll is the new Maday bass – nobody's ever seen a horsehead scroll before, and upon checking that out realize – woah this is a really nice bass! Our just-sorted c1900 Mittenwald is easily overlooked online, but when nearby really pulls you in with its vintage ghostship allure. And then there's the Alcoa – everybody needs to play the Alcoa a little! When was the last time you played a metal bass?
We hope you get a chance to see the shop and tour the showroom yourself over the holidays – if you'd like to spend some time auditioning instruments, please let us know! You can contact UB at: sales@uptonbass.com or call the shop at +1 (860) 535-9399.
Hours of operation Tuesday through Saturday 10 am – 6 pm. The Workshop (The Barn) and showroom are located in Mystic, Connecticut conveniently between Boston and NYC.