Description
SOLD: Calin Wultur "Carcassi" Double Bass 2012, Reghin, Romania
Serial #107100
This Calin Wultur Carcassi model is a nicely built fully-carved Romanian double bass in 3/4 size.
The Calin Wultur Workshop is a group of string instrument makers in Reghin, Romania, led by Calin Wultur. It produces instruments that are unique in the world for their workmanship and tone relative to their price. As time has progressed along with economic progress, traditional European centers of luthierie such as France and Germany, that once produced instruments on a commercial level that were of high quality, have grown largely uncompetitive with other regions such as Eastern Europe. Reghin's tradition of luthierie does reach back for some time, but, with the exception of a number of talented, individual makers, mainly as a center for factory instruments. The Wultur workshop cannot objectively be categorized as a factory – the work done is largely by hand, and the number of workers is less than thirty. European wood, workmanship, and tradition coupled with economically advantageous locale make Calin Wultur a unique value in string instruments.
The Calin Wultur Carcassi double bass is a wide-bodied instrument modeled after Italian basses made by Lorenzo and Tomasso Carcassi.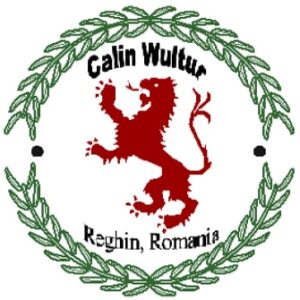 ---
Upton Bass String Instrument Co. specializes in building award-winning custom double basses and offers accessories for the double bass. Upton Bass also services all instruments and bows of the violin family with world-class restoration and repair, to view our online restoration portfolio visit stringrepair.com
Upton Bass is ready to offer advice and answer any questions regarding double basses or related bass topics. Please contact UB at sales@uptonbass.com or call the shop at +1 (860) 535-9399. Hours of operation Tuesday through Saturday 10 am – 6 pm. The Workshop (The Barn) and showroom are located in Mystic, Connecticut conveniently between Boston and NYC.