Description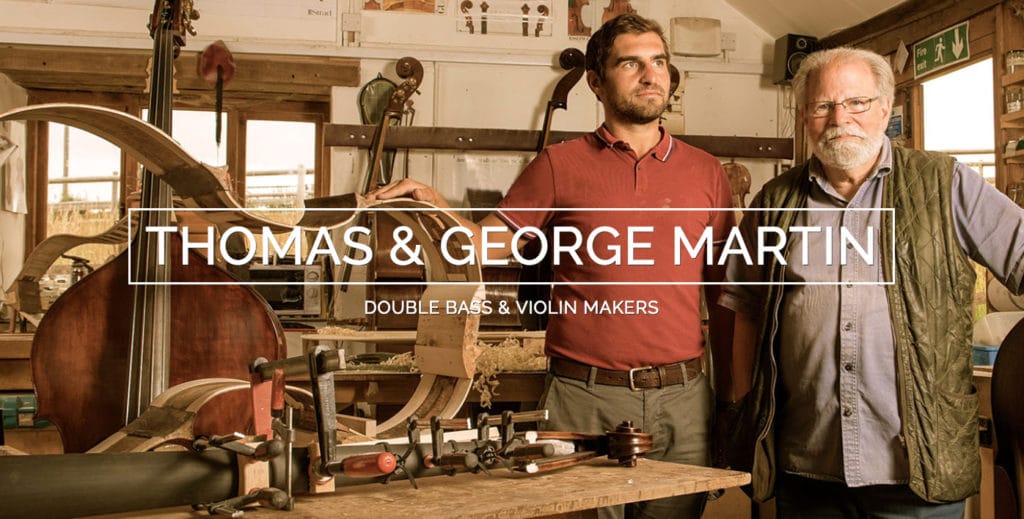 Martin Double Bass: Tom has been playing and working with the double bass for more than 60 years now. This experience, along with Tom's teaching and conducting, has enabled him to become one of the world's most experienced producers and sellers of double basses.
His friendship with several of the leading contemporary makers led to a keen interest in the art of the Luthier. Some twenty years ago Tom began studies in the craft under the influence of the prominent restorer and expert Andrew Dipper, the former instructor at the International School of Violin Making – "A Stradivari"- in Cremona, Italy.
The instruments which came out of the Tom Martin workshop over the years that followed were small in number owing to the heavy working schedule as a player and teacher, but those made have found an appreciative and select group of owners from many of the greatest orchestras, including the London Symphony Orchestra, London Philharmonic Orchestra, B.B.C. Symphony Orchestra, City of Birmingham Symphony Orchestra, English Chamber Orchestra, and in leading ensembles in Ireland, Norway, Sweden, Germany, Spain, U.S.A., and Japan.
To date, Thomas Martin has produced over 160 double basses and a number of fine violas and cellos.
Love Brescian styled instruments?  Check out our award-winning Upton Bass Brescian model double bass!
18000
---
***Please note, double basses do not qualify for the website FREE SHIPPING promotion.  Please contact us for shipping, courier, or pickup options prior to placing your order.
Upton Bass String Instrument Co. specializes in building award-winning custom double basses and offers accessories for the double bass. Upton Bass also services all instruments and bows of the violin family with world-class restoration and repair, to view our online restoration portfolio visit stringrepair.com
Upton Bass is ready to offer advice and answer any questions regarding this Prescott double bass or related bass topics. Please contact UB at sales@uptonbass.com or call the shop at +1 (860) 535-9399. Hours of operation Tuesday through Saturday 10 am – 6 pm. The Workshop (The Barn) and showroom are located in Mystic, Connecticut conveniently between Boston and NYC.