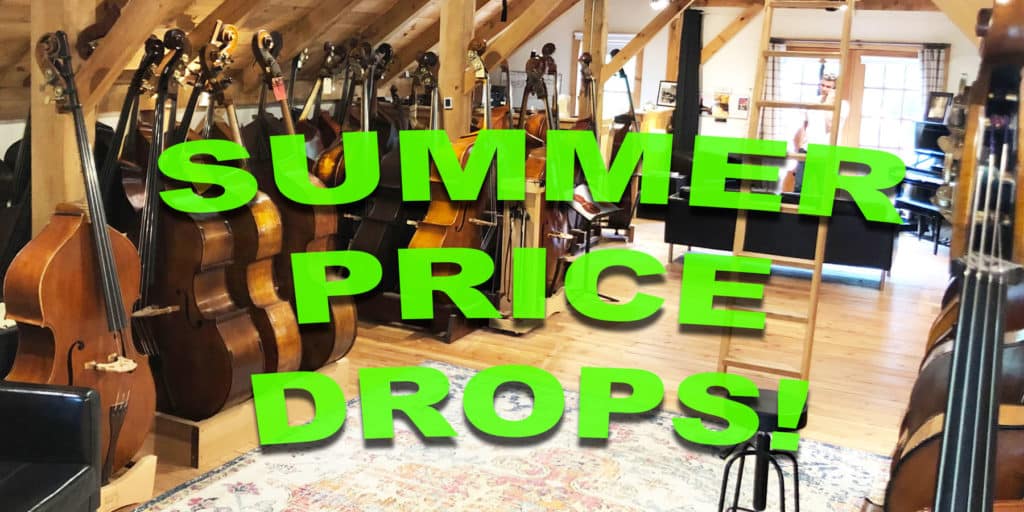 Double basses on sale! It's roasting outside but the basses are inside, cool and comfortable.
August always means a bit of chaos here, as carloads of new Berklee, Julliard, Eastman, Oberlin, Hart (etc. etc. etc.) students look for the bass that they can lean on all year. If they were thinking ahead, they're taking delivery of their new Upton. But here we are – it's August and many just need a bass NOW. No worries – our vintage and used selection is well stocked and changes every afternoon!
We're always ready to consider your basses for consignment if you need to change or upgrade. We're musicians – we get it! There's no financial contortion we haven't seen to get the right bass in the right hands. You have three credit cards and a Kay bass? Happens all the time. Give Eric a ring! +1 (860) 535-9399.