Here's a wonderful illustration of the staying power of big German gamba-pattern double basses. These three are all over a century old and have been kept in great playing shape with a range of modifications and replacements. These are historic instruments without the eye-popping price, having not stayed strictly original and without impeccable pedigree. They really are player's basses, set up to be responsive to 21st-Century hands with the resonance of vintage symphony instruments. New necks and/or setups keep them vital with playing comfort and adjustability.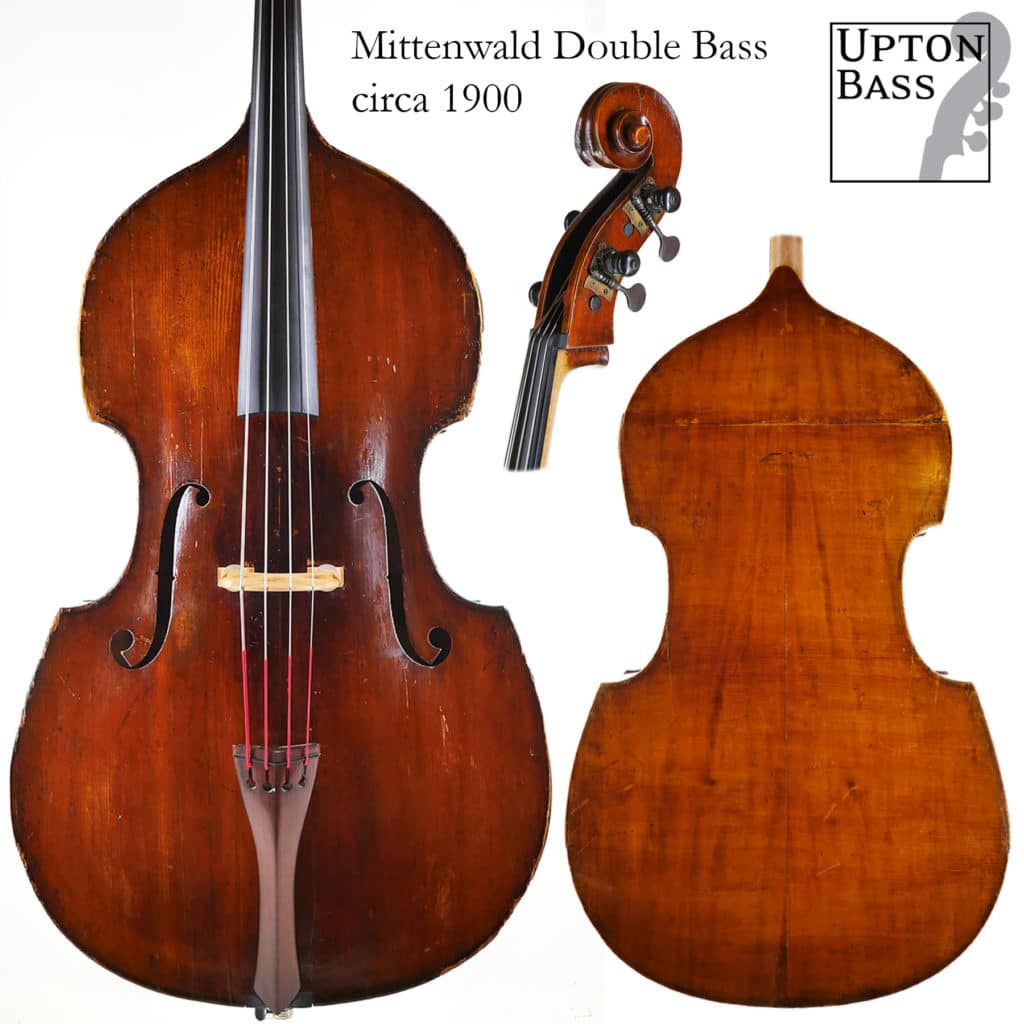 The Mittenwald (Left) came to us with good bones but in neglected shape – we did a thorough top-off revisit of all cracks and cleats and rebraced the back, it has a new setup with fingerboard and bridge, ready for another lifetime with a new setup that needs to be played – a relative bargain.
The "Sears Catalog" special (Center) – we've seen these before with telltale stamp on scroll – was most likely produced in the Markneukirchen region for export. It's a strong player with a freshened existing setup. Beautiful flamed back and neck – it has some cosmetic issues, or is it patina? Price just reduced – this is a very cool bass!
And the large Bohemian (Right) had the body worked on by Arnold Schnitzer before handing off to us – it now has a new neck set and scroll, and the strong setup makes it really come alive under the bow. The original scroll is included for any subsequent restoration plans. With the new neckset this is an excellent player, and denizen of the Eastern Connecticut Symphony Orchestra.
Thanks for checking out these easily-overlooked treasures! Call us with any questions +1 (860) 535-9399