This big crazy Alcoa has been hanging at the shop, now fully sorted with a fresh setup and for sale on our vintage page!
Shiny underneath, with weathered paint. Very few come through in original condition – it's pretty cool! Many have been stripped and polished to hot rod chrome, they definitely have a cult following.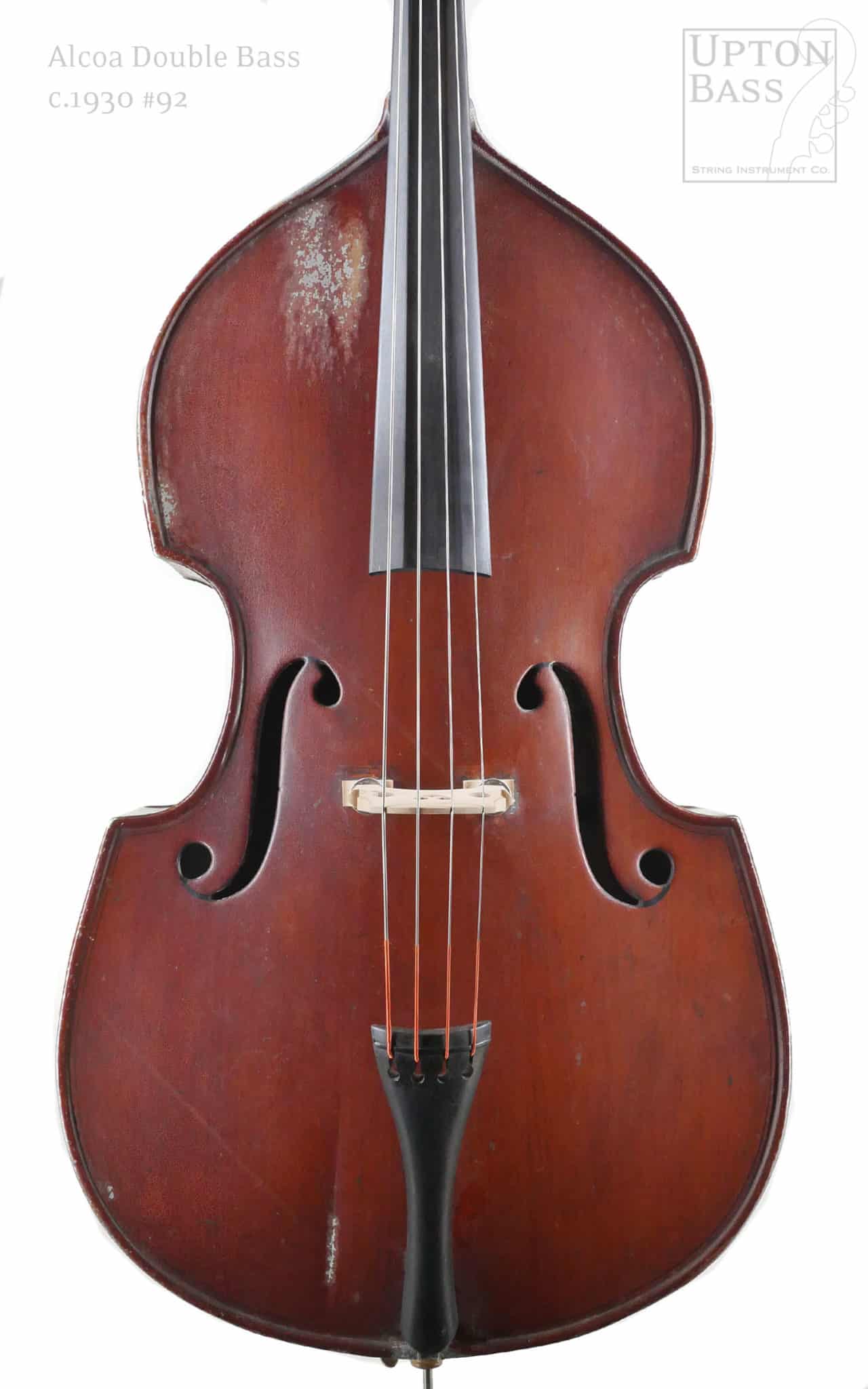 Eric wrote on aluminum bass history here, going back to 2005. These Alcoas actually were prewar, and may have been built for Interlochen music camp so they were easily stored. The Alcoa basses differ from the Pfretzchner versions in that aluminum is used throughout. Super rare, we've only seen a handful of either in over 20 years.
While the Pfretzchner basses were used for the military, these Alcoas (ALCOA – Aluminum Company of America) went out of production before the war effort ramped up. Never really caught on either – but a double bass unlike almost any other. Loud and…different, not too unlike plywood in tone and certainly tough. Indestructible pit or weather bass!