We've been busy adding new basses to the website as we move some sold basses out.  Here's just a few!
---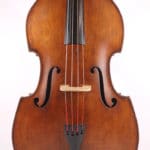 John Juzek Master Art
Classic prewar Juzek Master Art Double Bass, 3/4 size. A versatile, well-maintained classic Juzek.
The shape of this bass at the neck block is very narrow, allowing for easy playing into thumb position.
---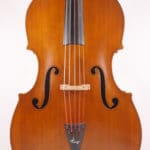 Kay Five String Double Bass Viol, S-5-1 Model, 1943
This early Kay 5'er has been carefully rebuilt by Upton Bass to preserve every detail of its original character.  A very fun American plywood upright bass ready for a new life!
---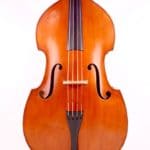 Ottomar Hausmann
This is the fifth Ottomar Hausmann double bass we've had through the shop.  They are consistently well crafted with an elegant gamba design. Top quality old growth moderately flamed Maple back and sides and a clean top.
---