With Gary Upton. Our approach to creating your perfect bass – communication is key!
Buying an Upton bass is a personal process that we are happy to guide you through. We love it when you can visit the shop, but not all can, and most do not! The majority of our customers order basses from their homes around the world. By taking our time together, we can arrive at the perfect bass for your musical dreams, ability level and budget. Gary speaks to this process in this new video:
For the complete video, click here.
Often a bassist who comes to us may progress from a used laminate, trade towards a custom hybrid, then trade that in for a fully-carved model built for concert and recital halls. You may be a bassist who requires several different instruments for what you do. Or you may be an artist who will buy one instrument and live and breathe through it for fifty years! Learning your approach will help us put the right bass in your hands.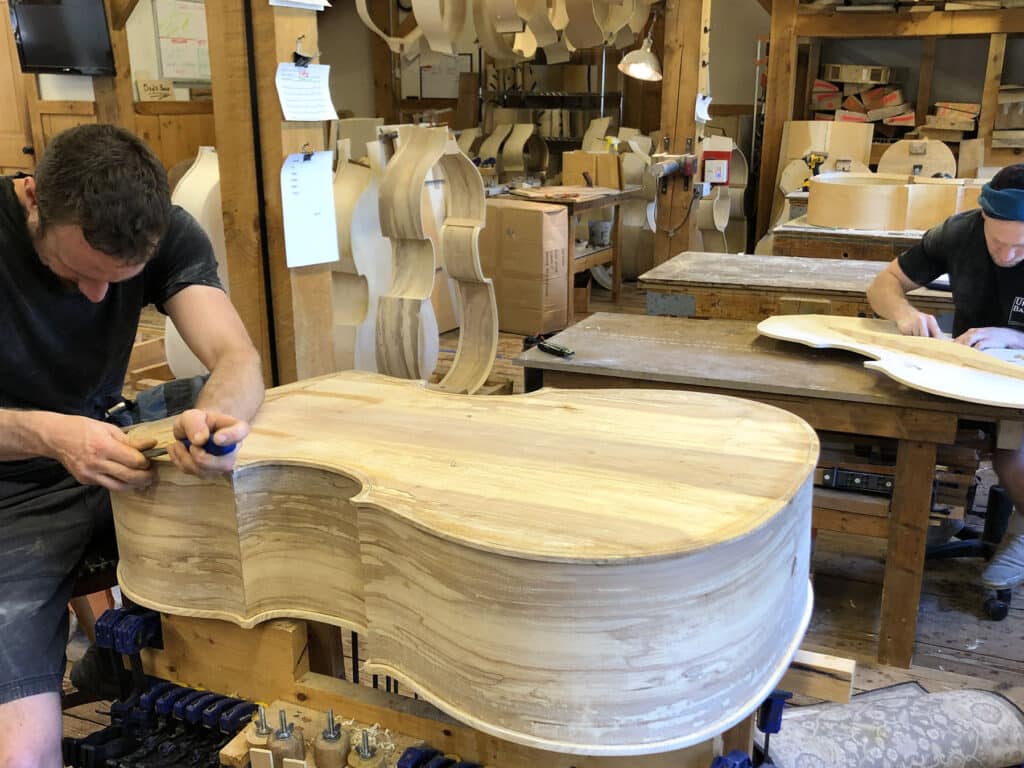 Basses 'in the white' and final carving stages as they go into varnish queue