This beauty just came in to the shop – at first glance, a pancake bass? Turns out this 'Small Bass Violin' is part of an eight-instrument set made by the American stringmaking pioneer Carlene Hutchins (1911-2009). Carlene was born in New England and built string instruments in Montclair, New Jersey up until she left us at the age of 98!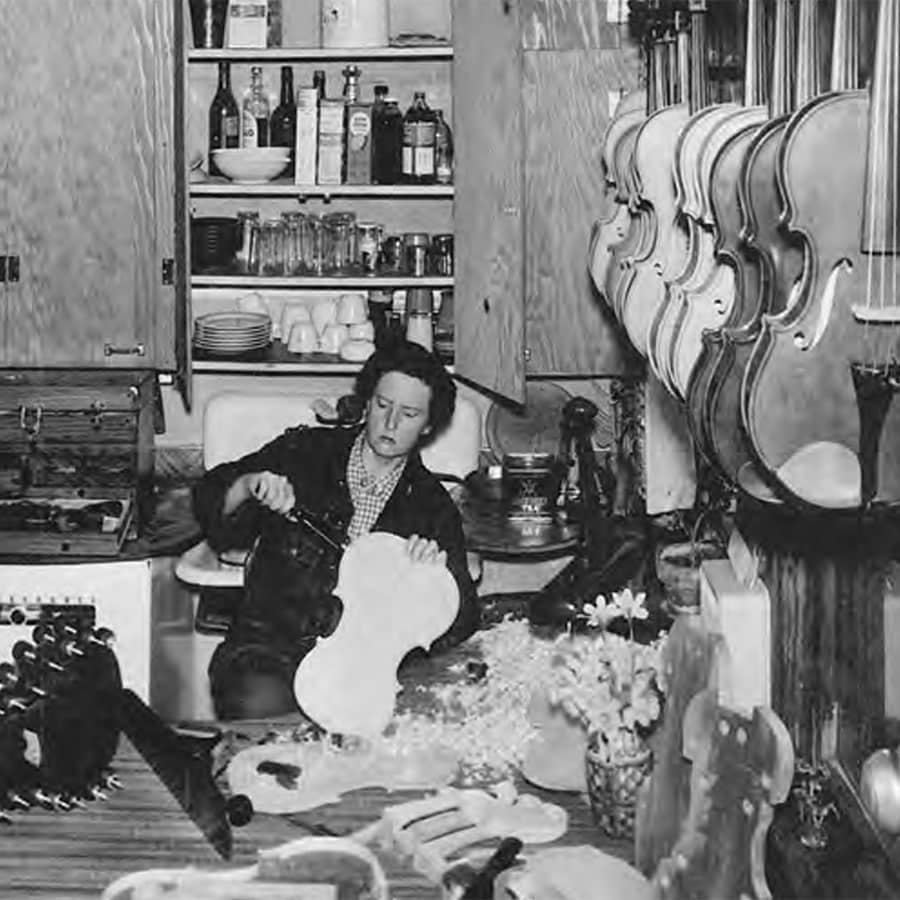 In the 1940s Carlene pursued the study of resonance acoustics with Harvard physicist Frederick Saunders, leading to fresh thinking on the violin family and this new ensemble of string instruments. This 'New Violin Family' includes a range of instruments each tuned a half-octave apart.
Pictured below is the 'Small Bass Violin' from her Violin Octet set first built for the composer Henry Brant. Close to a bass in construction, it is tuned A-D-G-C with a 39″ string length. It retains violin proportions with symmetrical bouts and a uniform, narrow 4″ rib depth.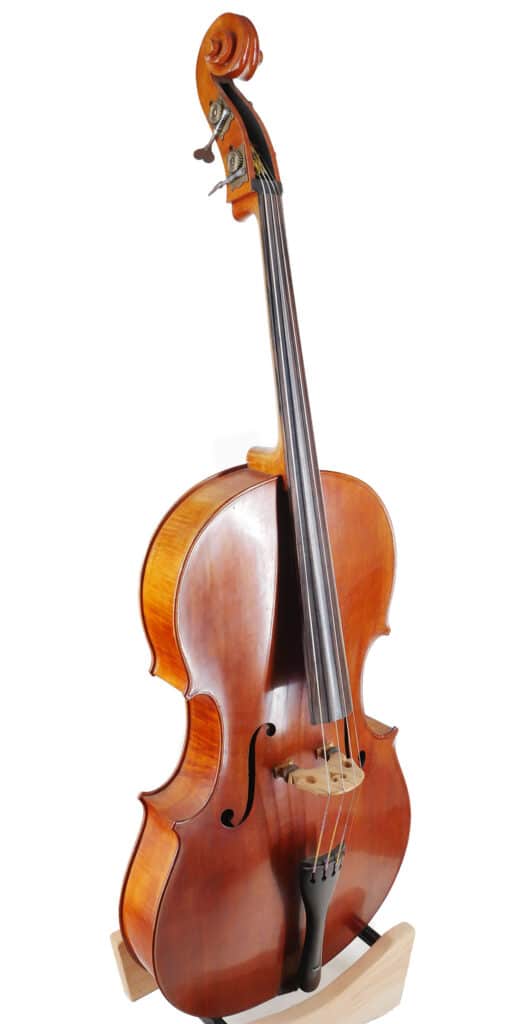 If you've ever considered an alternate range instrument yourself, or have a composer in mind with a fresh approach to the string ensemble, Upton Bass can help you create those instruments! We have extensive experience in building instruments both below and above the traditional double bass range.
Call Gary or Eric with your dream idea: +1 (860) 535-9399 or complete an online inquiry