Another classic restored – this Czech double bass is ready for the next chapter with a complete refresh, taken down to the bare wood and restored with a patina befitting a century-old Bohemian. After sitting for ages in attics and finding its way to our loft, this great bass heads to the West Coast newly prepared to swing any bandstand!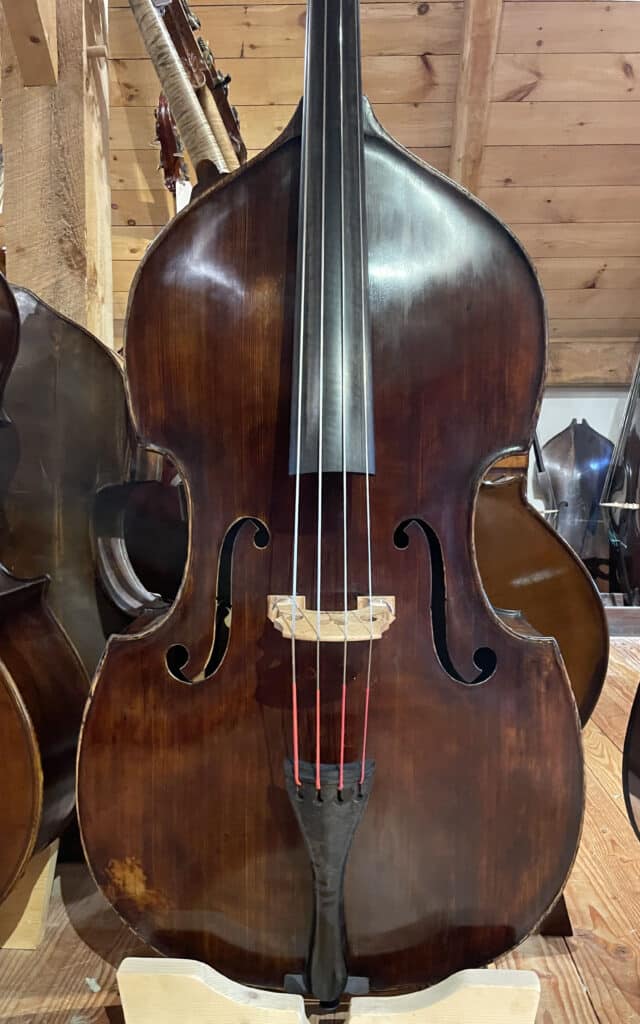 This bass was neglected and even spray-painted at some point, but underneath were the makings of a great Bohemian Czech instrument from the 1920-30s. Fully sorted with a new setup, it's settling back in and super-resonant!
When Gary mused on the potential of this dilapidated gem, Rick Carter was ready to follow through. Rick comments: "I've been looking for my ideal jazz bass for a while now when I saw Gary on an Upton bass instagram post playing a killer sounding Czech bass and holding up a funky old bass next to it saying this is going to be just like that and maybe even better when I restore it…I bit and 3 months later it looks and sounds like a killer jazz bass – at least from the videos I've seen. I can't wait to get my hands on it – these guys obviously love what they do…"
Thanks Rick for having faith from just these humble before pictures! We have many more dusty gems in the bass loft – the thrill of bringing one back to full song can be yours in the next collaboration. Contact Gary at the shop: +1 (860) 535-9399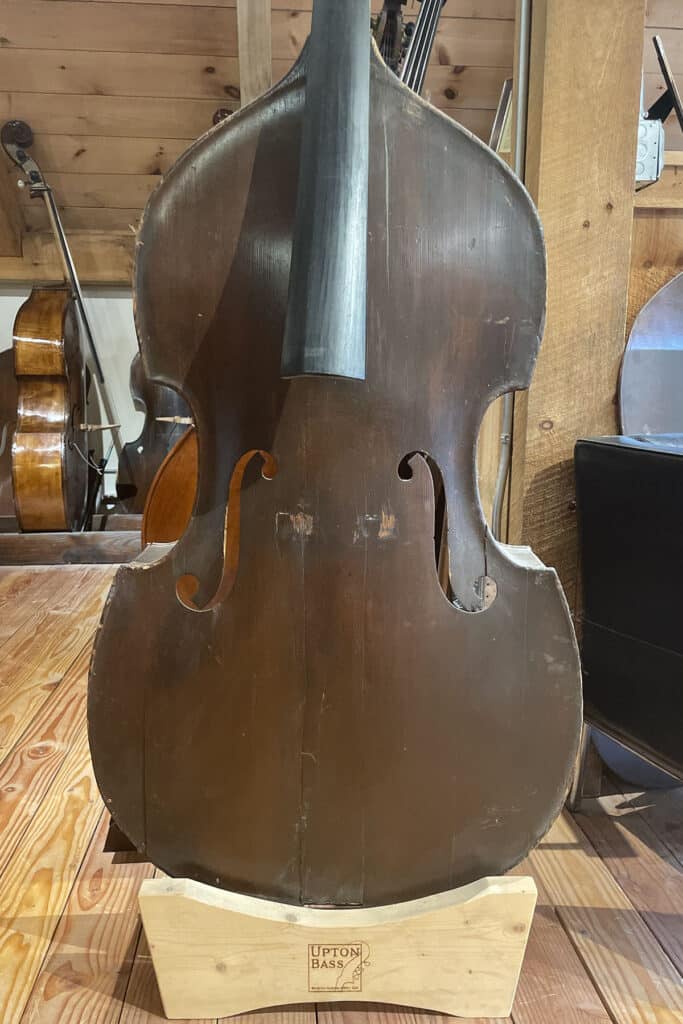 Have a bass you thought you'd never hear again? Have it restored your way at UB!