What a great story – Jeremy Baguyos, Professor of Double Bass/Music Technology at University of Nebraska Omaha, sent us an update on an old 3-string double bass that was pretty much falling apart, a shell of dried antique wood. It was an Ebay contestant from our bass barn in the cold winter of 2020!
Professor Baguyos' writes: "It was a project bass for my bass student Zach Jeppeson, who was studying to be a luthier while getting his B.A. in Music, at the University of Nebraska at Omaha. Zach was able to restore the bass to structural stability and playability, and he played a couple of short pieces on it for his senior recital this past May."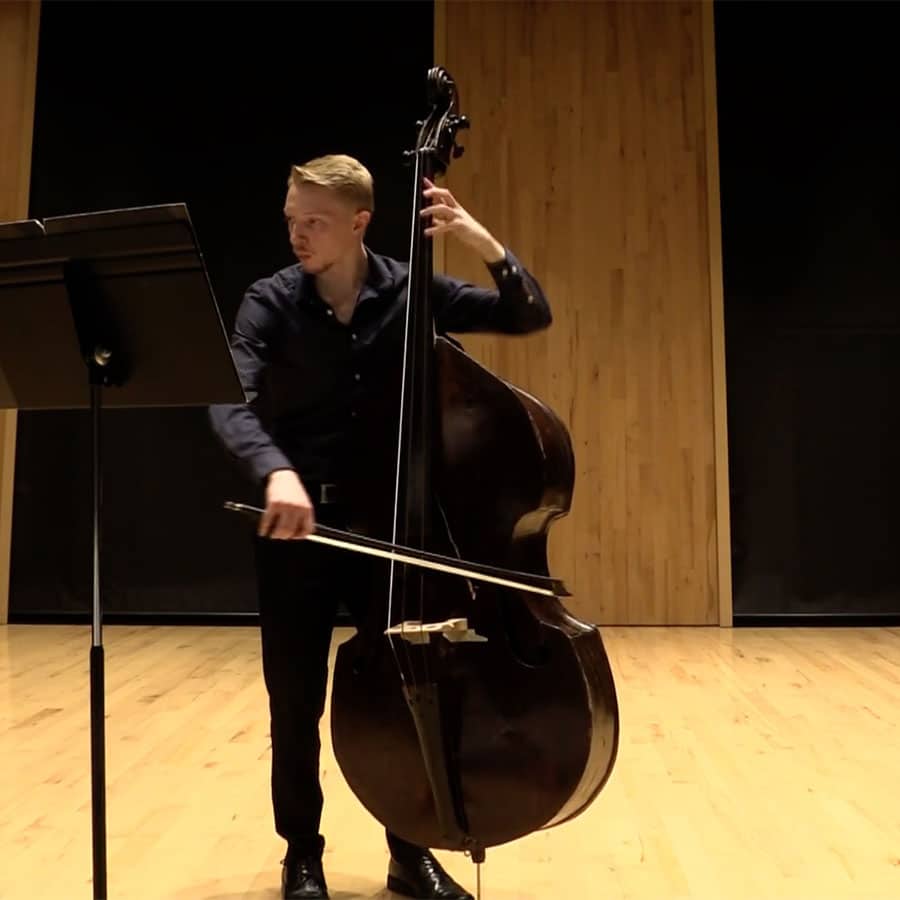 We believe the bass to be earlier than 1850, could be Italian in origin or possibly New England Dearborn. Zach restored the bass to a playable 3-string and its remarkable voice has returned! Here's some pics of Zach performing Dragonetti on three strings – bravo to all, great work!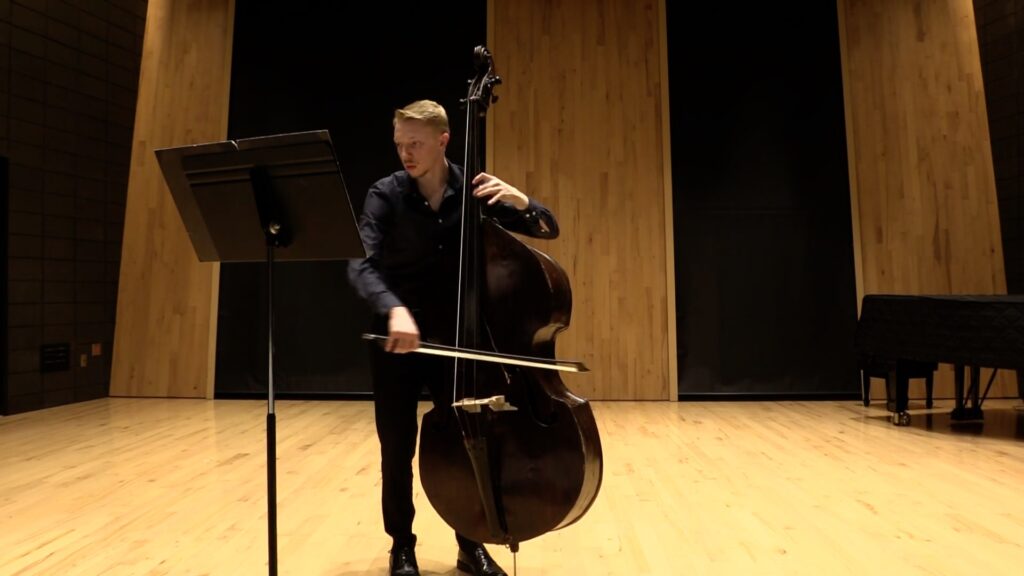 Gary regularly features pre-restoration basses on our Instagram account: @uptonbass
And if you're not as ambitious as Zach we can restore one for you! Give Gary or Eric a call if you'd be interested in a fine double bass restoration +1 (860) 535-9399