We are in the process of building a new online gallery of some of our favorite Upton double basses of all time! Showcasing premium builds and commissions, this new gallery will display what happens when our talents are really pushed to the next level. Here's a sneak peek of some of our choices: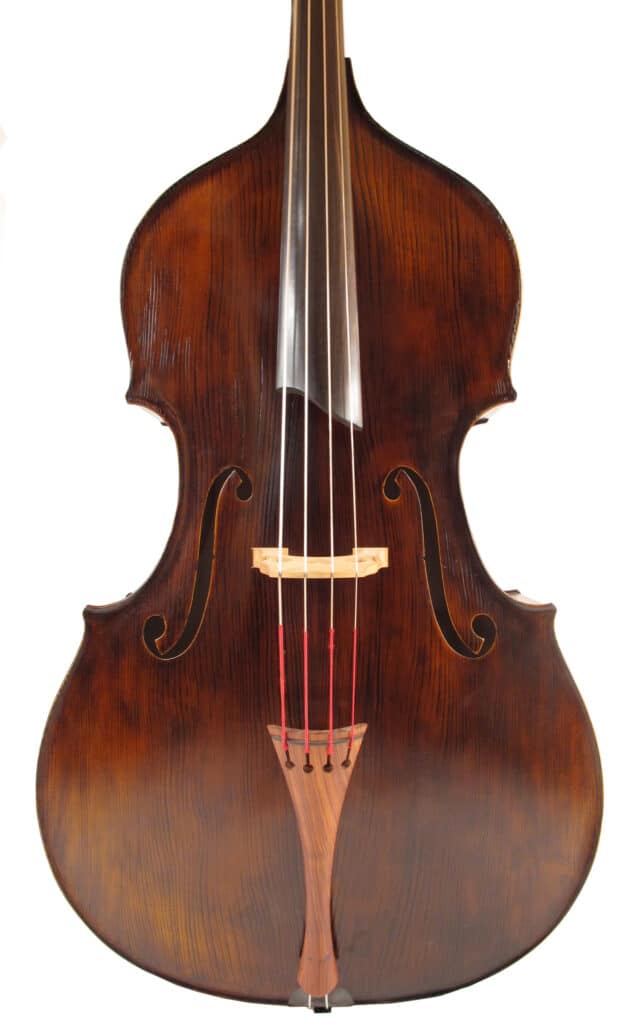 This very successful Cavani build was copied directly from an 1800s Giovanni Cavani instrument, altered slightly and built with premium woods and an adjustable neck. We would also build a 4/4 version and several very attractive versions in Maple and Poplar. This one lives in a Lisbon, Portugal orchestra. What a pretty shape!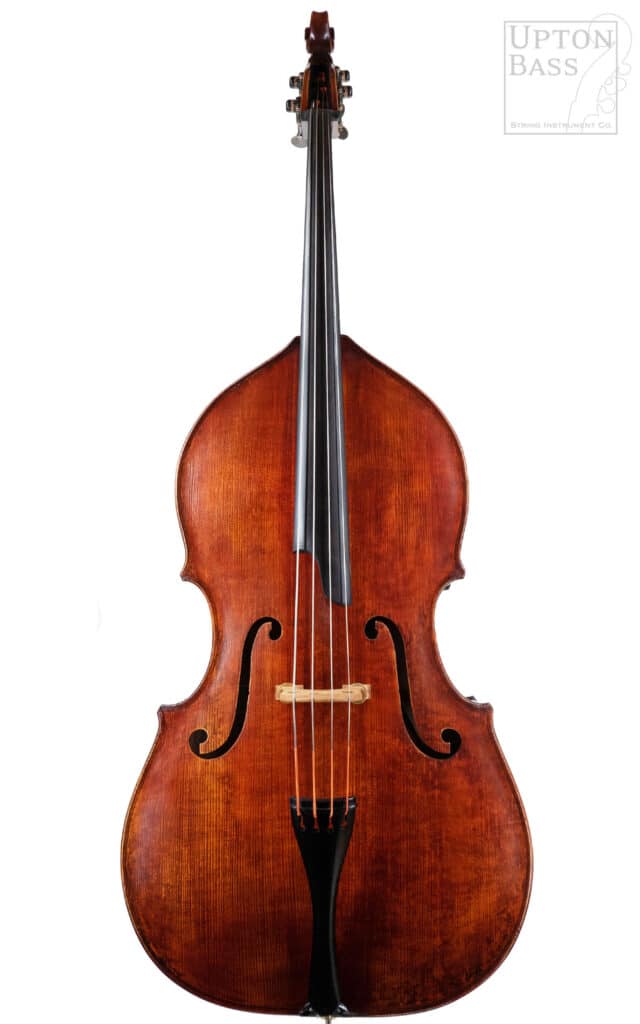 Some of the basses are recent "state of the art" builds, such as this new Santagiuliana copy (above). This elegant bass now has a full-ebony C-extension and is starring in its NYC symphonic role as replacement for the original!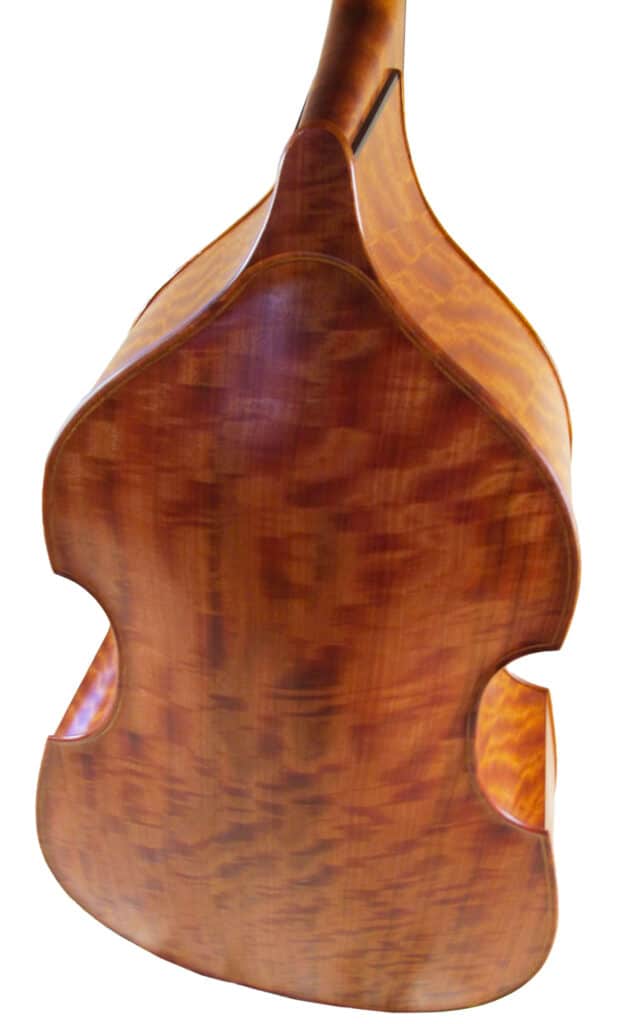 Others, as with this Makore-wood Karr (above), became instant classics somehow the moment they were completed. This bass arrived with magnetism and poise and was immediately fun to play with a great focused pizzacato note – and nobody's ever seen anything quite like the wave-rippled Makore! 
Everything we've built, we could revisit with the same form! We hope our ultimate Uptons might serve as a jumping-off point for your dream bass – let us know what that might look like: +1 (860) 535-9399 or Submit An Inquiry