This new Upton double bass is a direct tracing from the Tiny Martin Prescott, a fully-sized Abraham Prescott bass, perhaps one of the last built in the 1840s. That Prescott enjoyed a decades-long career filling Boston Symphony Hall under the bow of Leslie "Tiny" Martin. It exemplifies how a simple ingenious New England double bass is still the perfect design for a huge, remarkably clear low register. Another similar Prescott is still used by Lawrence Wolfe in the same chair.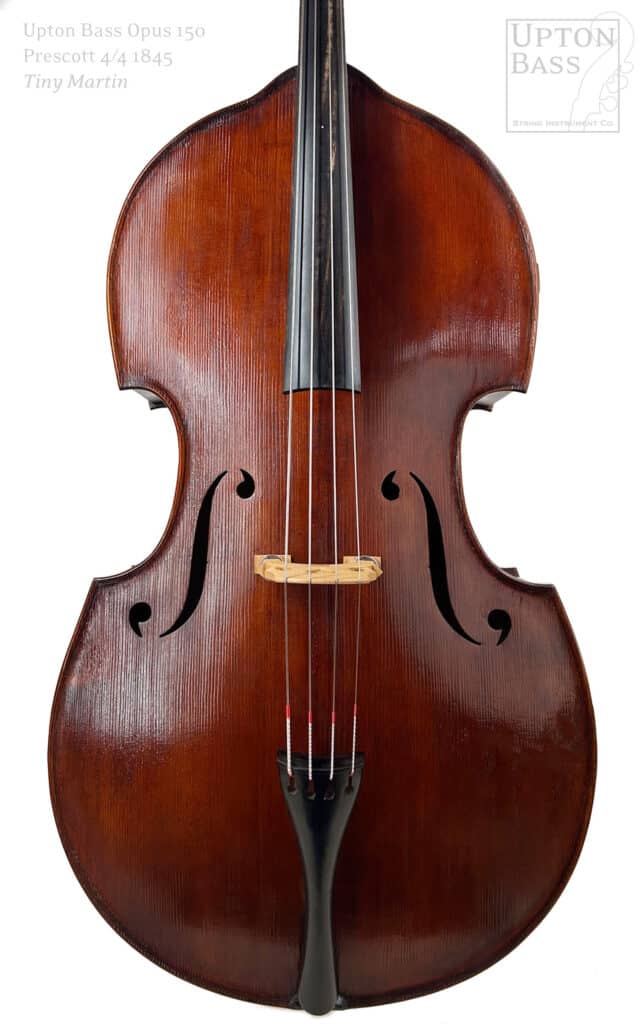 This is our first foray into copying a Prescott design that was not Busetto shape (Concord) or even violin-cornered! (Church Bass)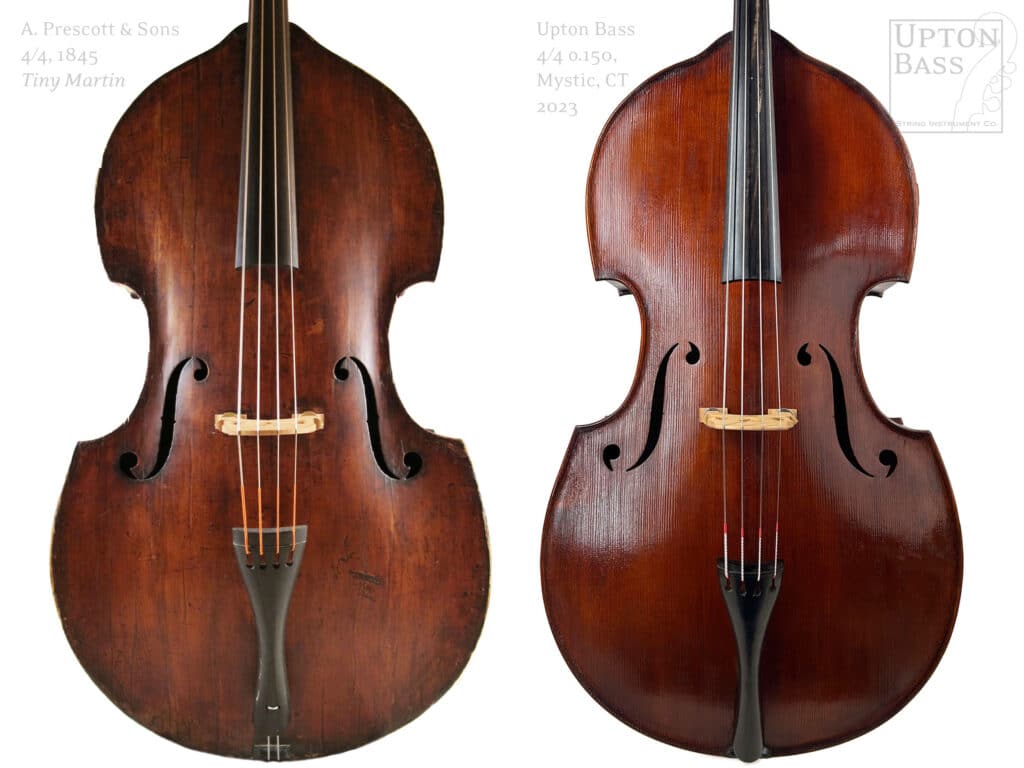 The full four feet of back and wide gamba ribs of prime Eastern Maple provide the huge resonant chamber for its modern and balanced ergonomic setup. Finest woods from tip to tail -this bass is just starting to open and wow! So impressive, it needs a bigger hall than our bass loft!