Another Santagiuliana double bass build! This pattern is becoming a favorite with its early-era Italian long and broad upper bout. Gary selected some of our most breathtaking figured maple for O239, which seems to go on forever throughout the canted back and wide ribs.
Just strung with Gary's Blended set of clear low and flexible top strings, the big sound was clear and lively at first touch, already getting sweeter as it settles in under tension in the loft.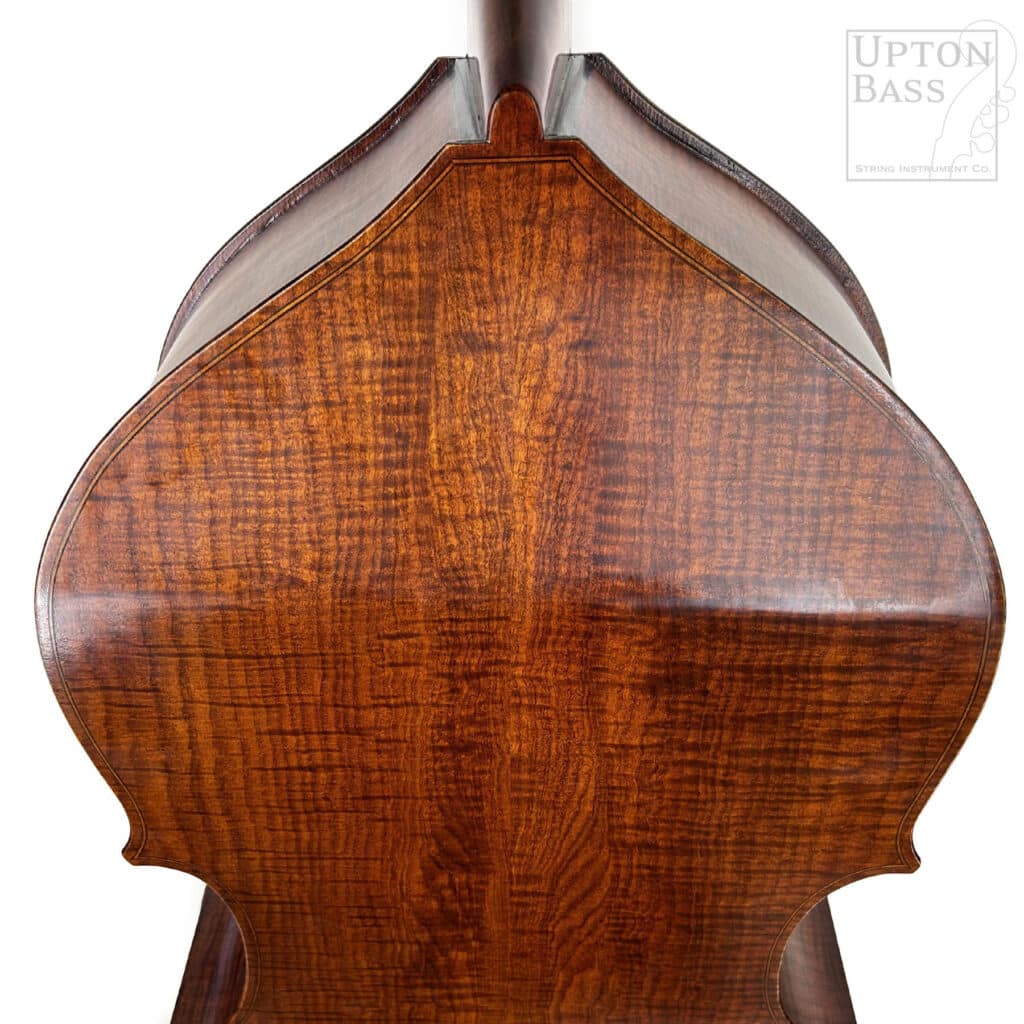 This remarkable bookmatched back of maple stretches the full width and length the broad back and ribs. This much quilted maple could build ten violins or six guitars! The ribs alone took days, like bending an entire guitar back on an iron. The mesmerizing wood pattern ripples to each edge.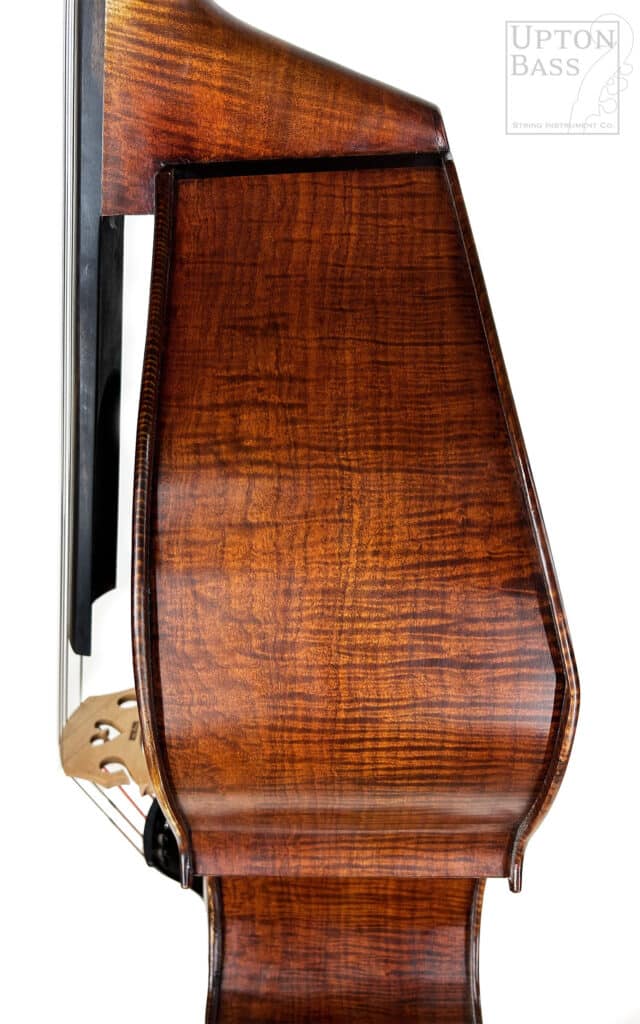 Fluted scroll and neck are carved from a single piece of figured maple.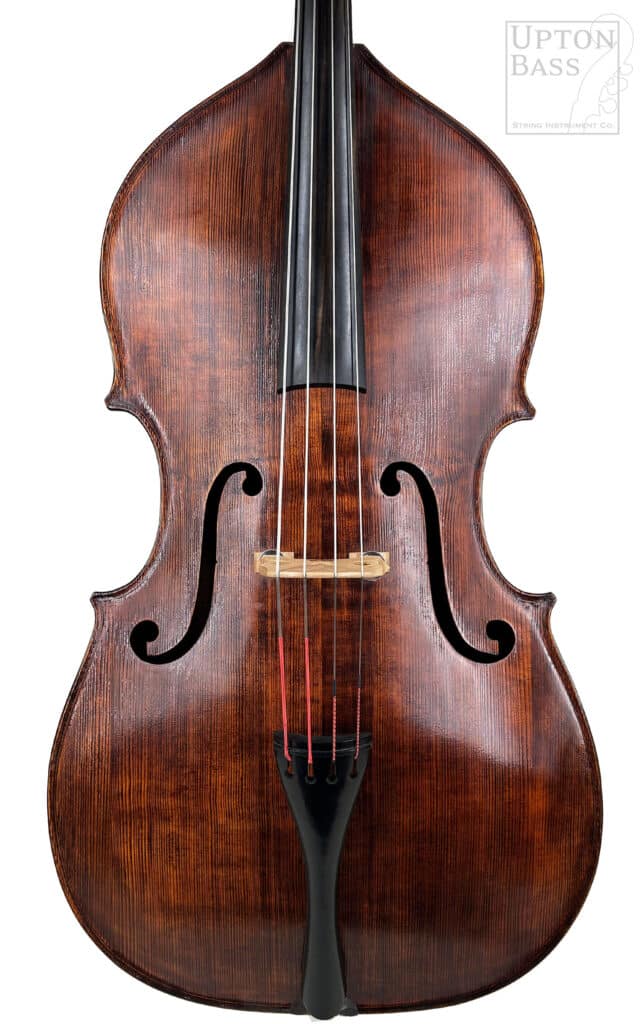 If you're inspired to collaborate on the next Santagiuliana double bass or any other model, we're here to answer your questions and help you plan! Call +1 (860) 535-9399 OR Submit An Inquiry