Hello! This is me…and my Upton Standard Double Bass named Buela Bay…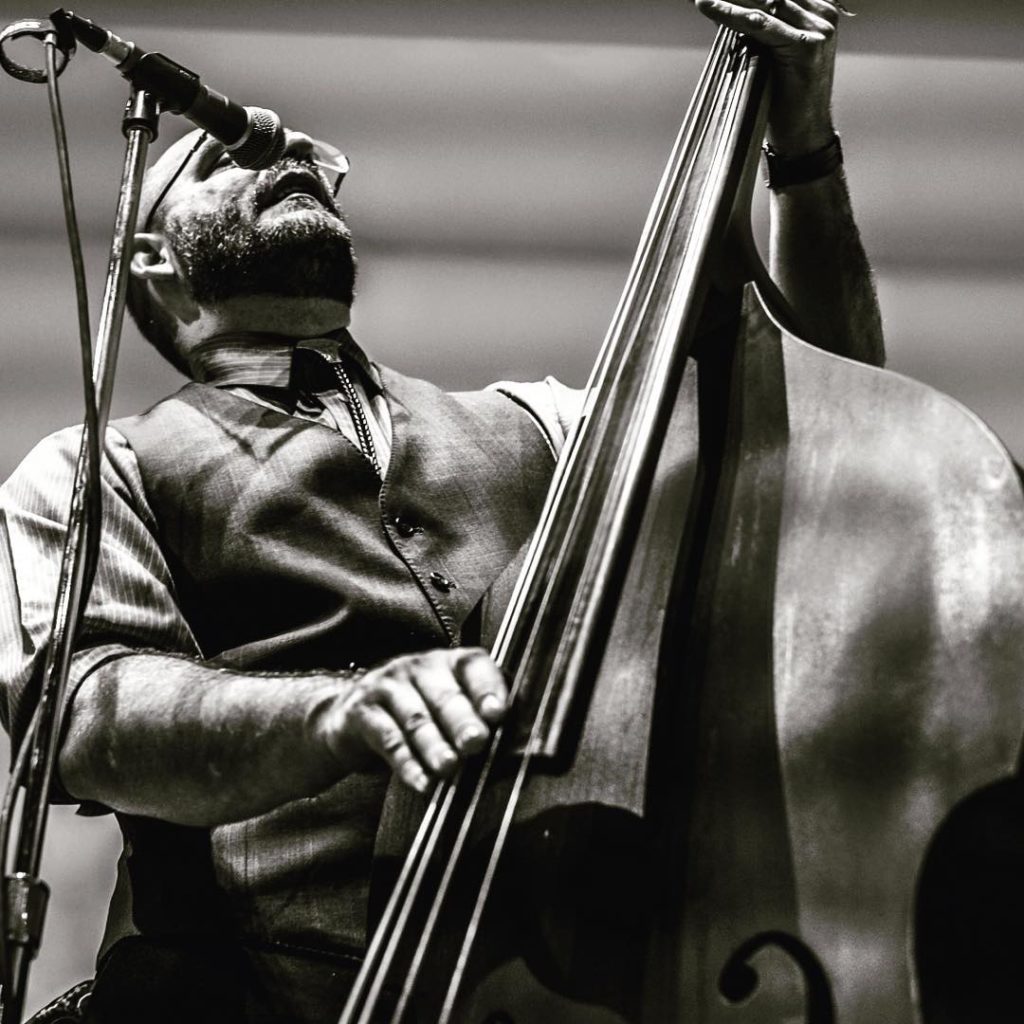 My name is Ted, AKA neddyrow on TalkBass, and I play an Upton Standard Double Bass. I am making this post to show that you don't have to be Christian McBride or Travis Book to play an Upton. Not just the pros play Upton Basses and they sound great in all "venues" not just the big stages and orchestra pits.
Some of these pics make me and my bass look a lot cooler than I really am. Being a semi-professional musician, I usually play in bars and coffee shops like this…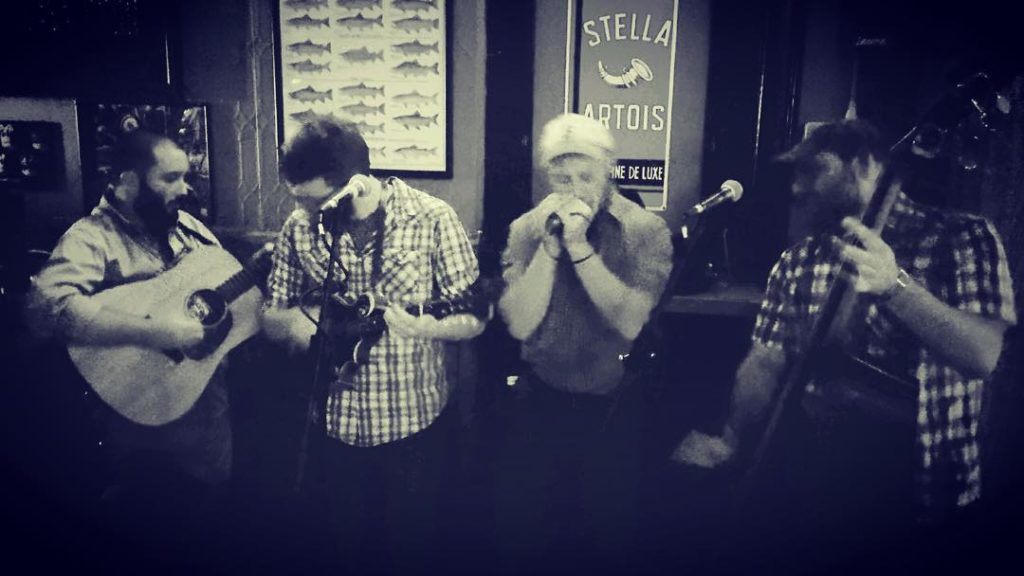 The other main reason for my post is to let people know that even the basic Upton Standard is well made and gig/stage-ready. I had the guys at Upton install my favorite strings and pickup before I picked up my bass. This is me confident to bring my brand new bass to a gig the day I came home from picking it up in beautiful Mystic, Connecticut…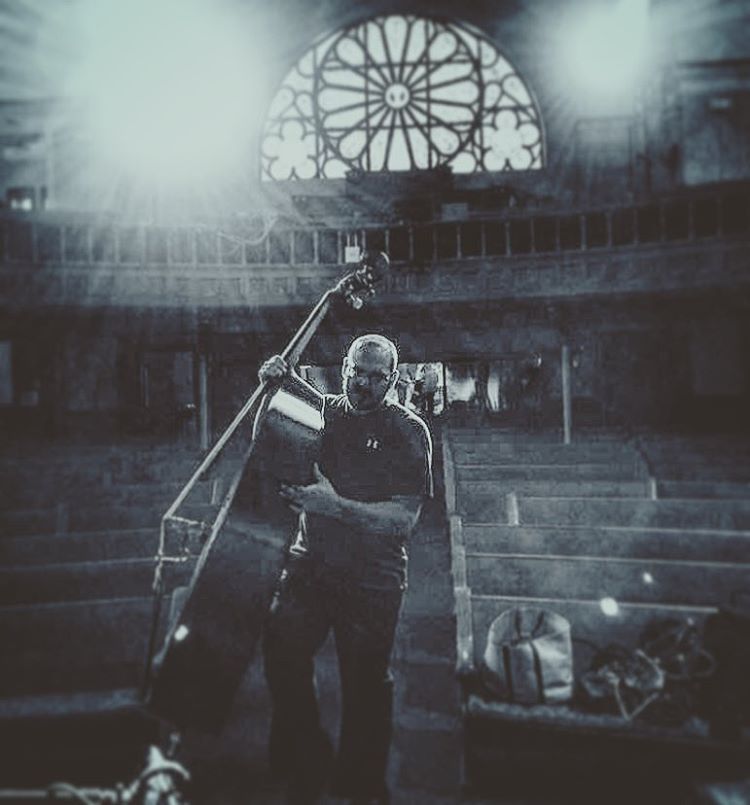 I want people to know that for the price, the quality is unmatched! An American handmade instrument that is gig-ready is impossible to find. Plus they look beautiful….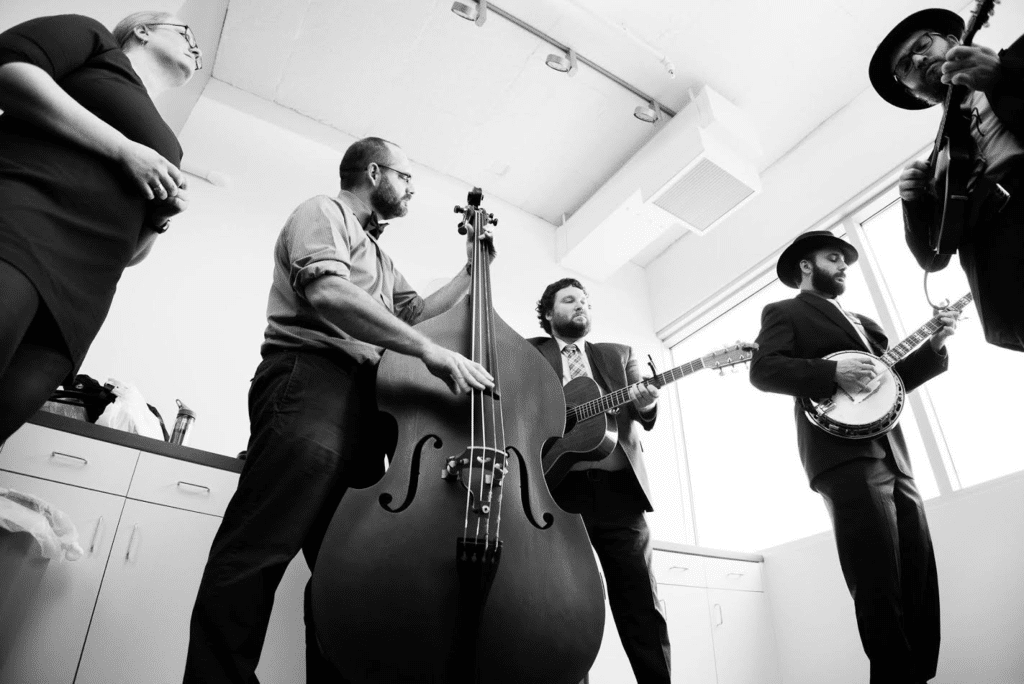 I play my Upton almost every day and it has never failed me. Being a bluegrass slap player, I am pretty tough on this bass and it is as solid as the day I bought it! These basses sound great in any environment – studio, stage, indoors, outdoors, plugged in or acoustic, you'll be surprised at the rich tone you get from a plywood bass. Here's us outdoors with me plugged in….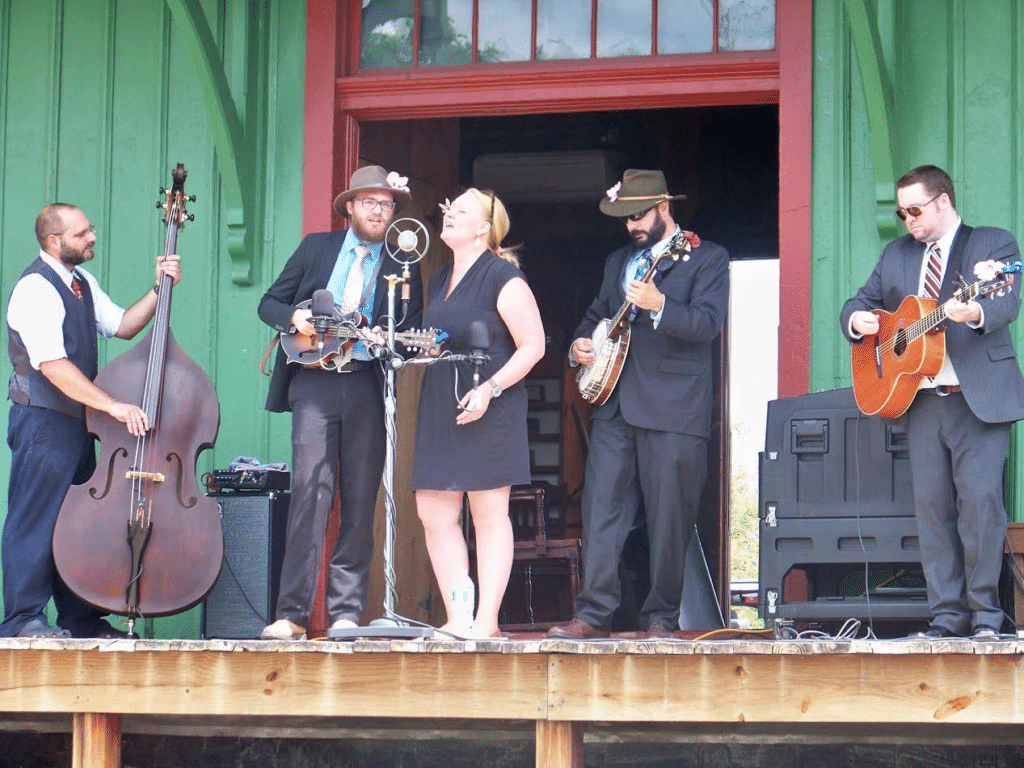 Here's me outside busking on the commons at the Ithaca Fest…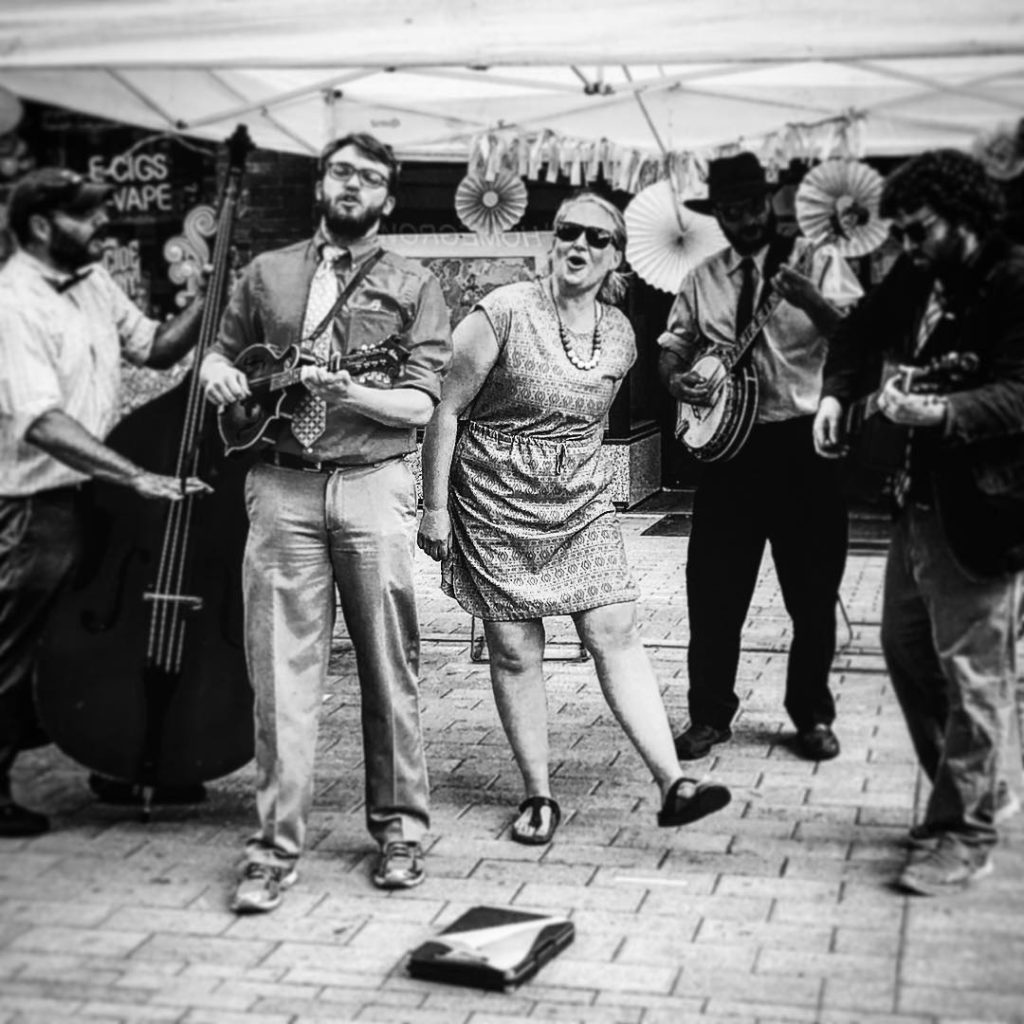 This bass has already been recorded on one album and soon to be two…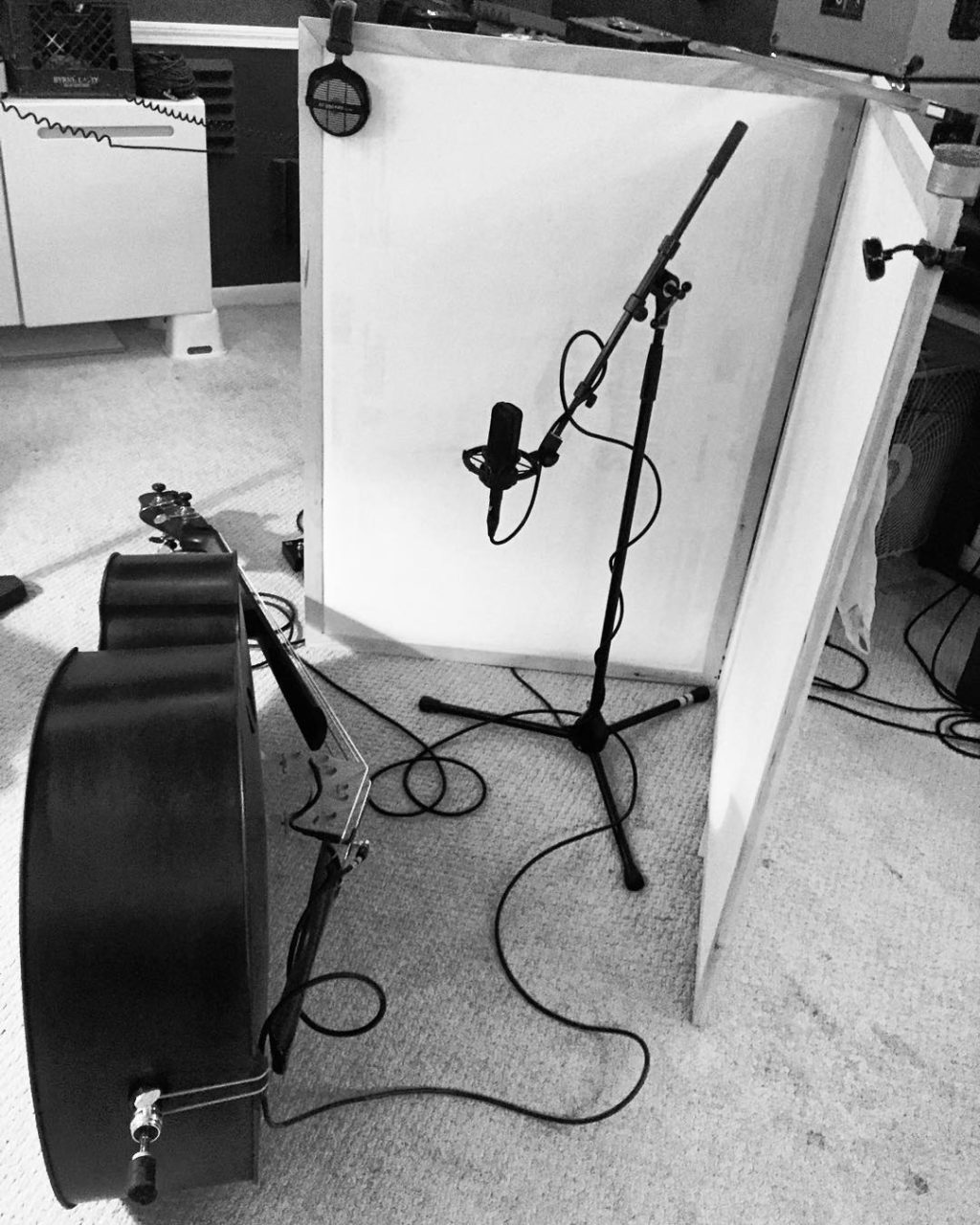 This truly is the workingman's bass. As a teacher, bartender, and father of two whose love will always be playing the bass, there was only one choice for quality on a budget.
Whether you are a pro or "regular Joe" like me, there is an Upton Bass for you!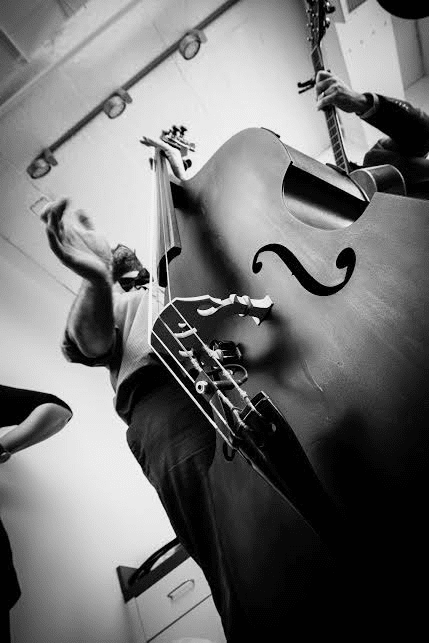 Thank you Ted!

While we are privileged to have the respect of so many top level artists in multiple different genres, we LOVE "regular Joes"! We love what we do, and we're honored that YOU gave us the opportunity to do it for YOU!
Enjoy this post, try: