The Concord Model double bass was one of our first ambitious design projects once Upton Bass moved into our own post-and-beam workshop in Mystic. It was born out of a long admiration for Prescott basses and a realization Upton Bass had to have a model paying tribute to New England stringmaking history!
An homage to Abraham Prescott, the Concord would incorporate the 'Busetto' recurved c-bouts of the most famous Prescott double basses. The Concord would also carry forward ingenious design principles from the original Concord, New Hampshire Prescotts – deep ribs and high-arched tops carved thin with attached ff-holes to preserve rigidity.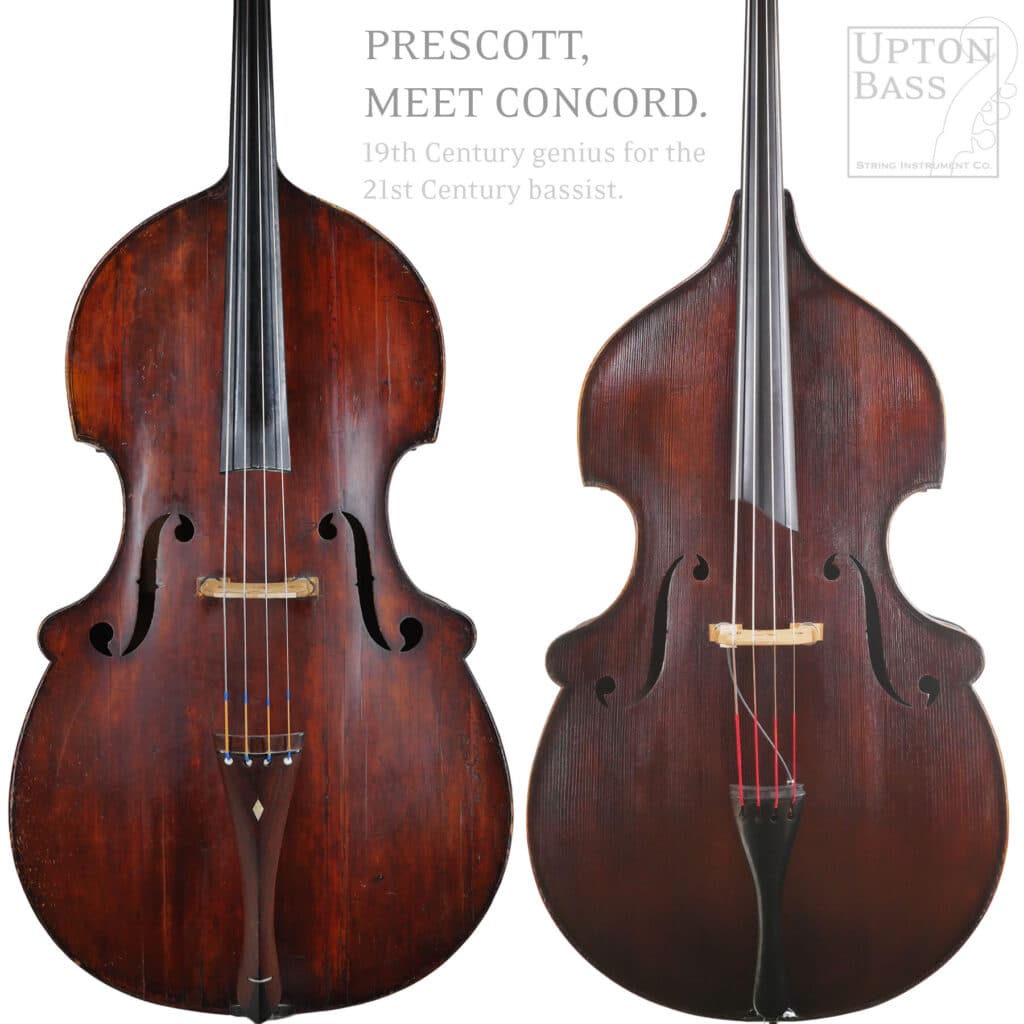 Original Prescott double basses are often 4/4 scale monsters with 48″ backs and huge scrolls. Their clear low registers can still be heard and felt in concert halls throughout the world. For jazz players, the influence of Scott LaFaro's remarkable playing is imbued with the sound of his Prescott, where he felt he truly found his voice.
Those 4/4 giants are often best managed by leaving them at Symphony Hall. Traveling and gigging with them can be a challenge to say the least! Scotty LaFaro's Prescott was actually cut down from a 4/4 size to a more manageable 3/4 size by truncating the lower bout.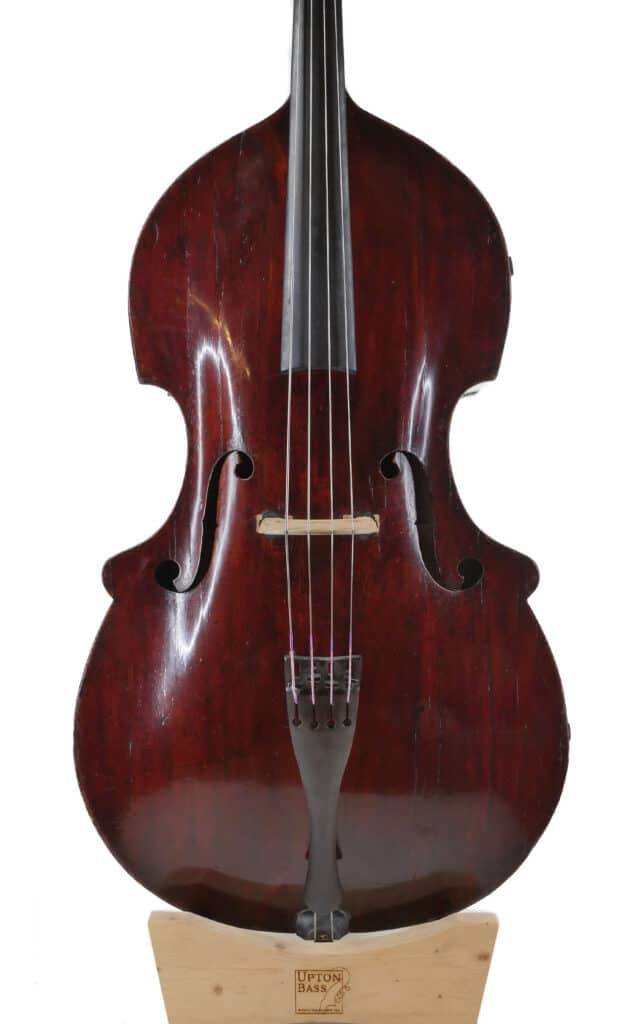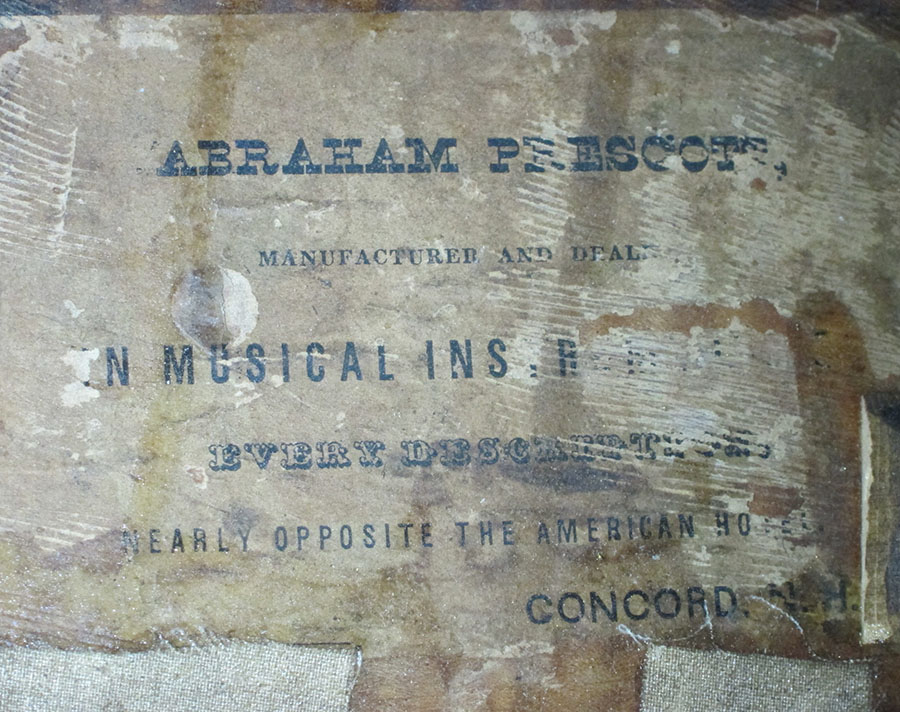 Our Concord Model would aim to have all of the upper bout comfort and access (that 4/4 Prescotts are not know for) of our concurrently-redesigned Karr model while preserving the large dimensions and rib depth throughout the bass producing body and lower bin. Original Prescott details were carried into the Concord such as the outside rib linings and brass 'bee-stinger' scroll plates. We also carved out scroll details in homage to the Prescott scroll.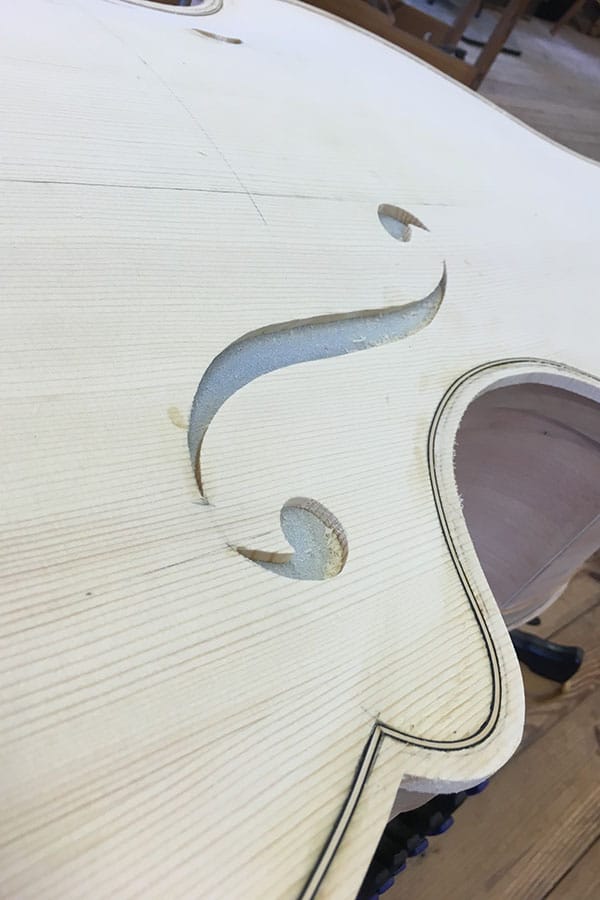 After tweaking various prototypes, we finally settled on a design that offered very comfortable playing with ease of reach, while producing groundshaking mids and lows under the bow or the fingers.
With the enthusiasm of bassist Max Murray ready to go 'Full LaFaro,' we built the first non-prototype Concord Model! It featured a very Prescott-styled Northeastern rock maple flat back and sides, choice Spruce top arched high and thin, plus the beguiling s-bend "Busetto" of the c-bouts – a woodworking flourish of hand-bent Maple bringing the curves. The string length, svelte upper bout and adjustable neck bring the player into the modern era while capturing the spirit of 1830s New Hampshire Prescotts.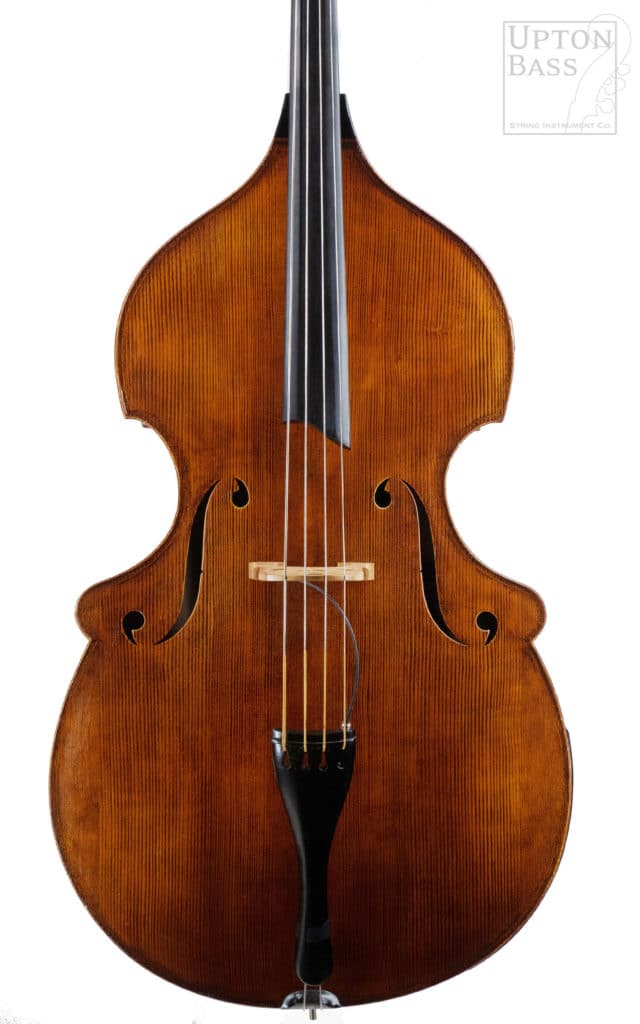 Concord Model double basses are available only as fully-carved models, in flatback or roundback. Call us at the shop to begin dreaming of yours! +1 (860) 535-9399 or submit an inquiry